Welcome to the 'Vienna School of Governance (ViGo)'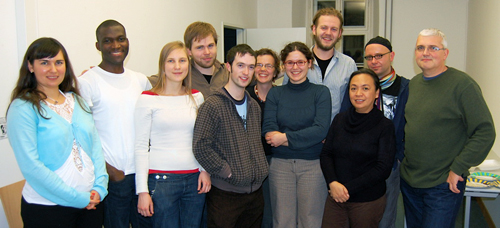 The Vienna School of Governance is a newly established centre for graduate education and research in the fast growing and future oriented field of governance research. Governance research explores the intersection of polity, politics and policy within a social and cultural framework. It is concerned with the ways in which societal goals are defined, translated into policies and effectuated in society. Recent changes in the economic and social environment have given rise to changes in the modes of governance that often are characterized by a move from hierarchical control to network like interactions, from state-led steering to market oriented coordination, and from binding legislation to voluntary cooperation. These transformations challenge the traditional role of the state, the capability of society to accommodate economic, social and cultural change and poses questions concerning the efficiency, effectiveness and legitimacy of the new governance arrangements and configurations.
The Vienna School of Governance explores these developments from a multi-disciplinary, multi-theoretical and comparative perspective that focuses on changes of governance arrangements in a number of highly relevant policy areas (e.g. life-sciences, welfare and social policies, economic policy, migration policy, etc.). It investigates the interaction of the national, the supranational and the global level and contrasts developments in Europe with developments in East Asia, Africa and other regions of the world.
The ViGo does not accept new applications.